Are you in the process of setting up your child's Google Account on their Pinwheel phone but encountering a prompt to install Family Link first? There could be a couple of reasons for this: either your child is under the age of 13, or you created the account on their behalf. Let's explore what Google Family Link is, its purpose, and why it's incompatible with Pinwheel phones.

1. What is Google Family Link
Google Family Link is a tool for parents to manage and monitor their child's online activities. It lets parents create a Google Account for their child, set screen time limits, approve app downloads, and track their child's location. With Google Family Link, parents can keep their kids safe and establish digital rules through their Google Accounts.
2. How is a Google Account automatically added to Google Family Link?
Email addresses created for users aged below 13, based on their birthdays, are automatically added. Moreover, a Google Account is also automatically added to Google Family Link if you choose the "For my child" option when asked who you're creating the account for at the beginning.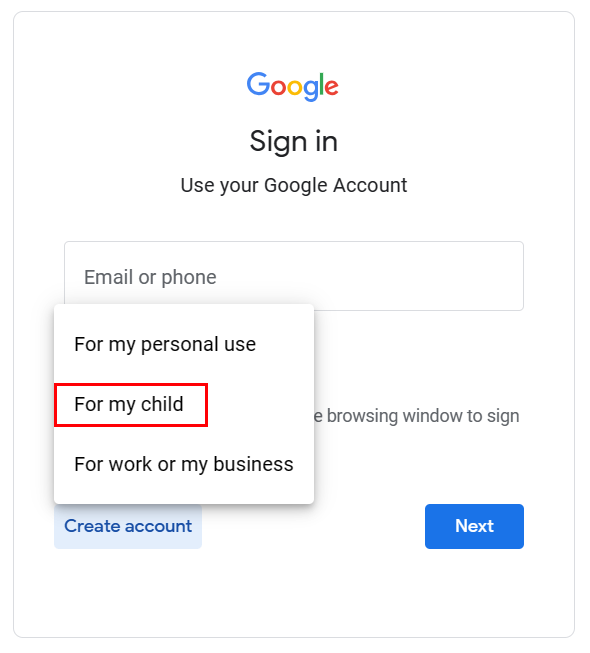 3. Why doesn't Google Family Link work with Pinwheel?
To put it simply, a device may be confused and not work properly with multiple governing software. Since a Pinwheel phone already has its own proprietary software, Google Family Link would cause conflict and currently cannot coexist with our system.

4. What workaround can we use instead?
The only way to add a Google Account on the Pinwheel device is to use one not managed under Google Family Link. These are accounts made for users with ages 13 and above, or by choosing the "For my personal use" option at the start of account creation.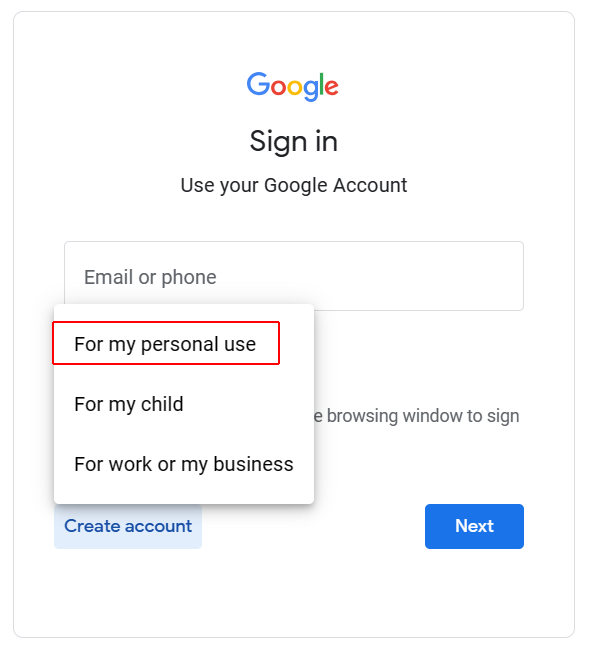 If your child already has a Google Account managed under Family Link that they use on other devices, we would suggest creating another account specifically for their Pinwheel device. This "proxy" account can be made with only you knowing the password, ensuring that your child can't access it on other devices. Just be sure to be the one who'll log in to the account on the Pinwheel phone upon use. Here's How to add a Google account on your device.

We understand that creating an additional account for your Pinwheel phone may be inconvenient, and we sincerely apologize for the hassle. However, once you sign in with it on your child's device, you won't need to log in to each app separately; it should be a seamless experience from then on.

Although Pinwheel and Google Family Link are currently incompatible due to technical reasons, we are continuously working to improve our system. If we find a solution or if Google makes any changes, we will update our system accordingly.


Should you have further concerns, contact Pinwheel Customer Care or call/text us at (888) 903-7977. Our support hours are open daily from 7 AM to 9 PM CT.